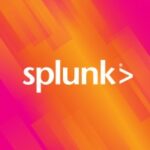 Job Detail
Job ID 22903

Offered Salary Negotiable

Career Level entry-level

Experience 2-years

Gender All

Qualifications bachelor-degree

Language Requirement English

Region north-america

Other Classifications Startup, SaaS, Tech, Non-Tech

Remote No
Job Description
Join us as we pursue our disruptive new vision to Turn Data Into Doing™. We are a company filled with people who are passionate about our technology and seek to deliver the best experience for our customers. At Splunk, we're committed to our work, customers, having fun and most importantly to each other's success.
Pre-Sales Cloud Consulting Solution Engineers (Cloud CSEs) are experienced Solution Engineers with demonstrable expertise on Splunk Cloud services, cloud service providers (CSPs), and operationalizing data from cloud services.  As one of Splunk's specialized technical pre-sales resources, you will be a key participant in securing the technical win on strategic and complex opportunities.
In this role, customer interactions cover a wide range of engagements.  Some examples include aligning customer use-cases to Splunk Cloud capabilities, providing guidance to customers on architectures that meet their business objectives, presenting to senior customer staff, and acting as an escalation point for Account Solution Engineers (SEs) requiring more detailed technical guidance.
A successful Cloud CSE will not only maintain a technical understanding of cloud products and services from CSPs, but also build cross-functional relationships with SEs, fostering a supportive mentoring environment that helps to build scale and impact Splunk's rapid growth rate.
This hire will cover our Central and West teams. 
Primary Responsibilities
Serve as a technical escalation point for SEs in need of deeper expertise on Splunk Cloud services and cloud-related pre-sales efforts for regional sales teams
Guide customers through best practices and root cause analysis related to their use-cases and challenges — including proof-of-concepts, infrastructure analysis / service analysis, and/or collaborating with Account SEs, Sales teams, and Solution Architects in support of pre-sales opportunities
Research and communicate the positive value of migrating a customer's complex on-premises Splunk Environment to Splunk Cloud
Develop and Deliver detailed project plans for the migration of customer data, use cases, and users from on-premise Splunk Environments to Splunk Cloud
Provide guidance, answers and Best Practices as the primary Splunk Cloud advisor for assigned customers from discovery through purchase
Provide internal technical expertise, fielding questions related to Splunk Cloud services, and cloud services provided by Microsoft Azure, Google Cloud Platform, and Amazon Web Services 
Support delivery of technical content for internal and external audiences to advance sales stages and/or support marketing at events such as Splunk's annual user conference, .CONF
Maintain and extend personal knowledge related to evolving and newly-emerging technologies underpinning the latest industry trends and how they apply to Splunk Cloud services
Operate as a self-starter who is driven by an intense desire to learn, grow, teach & win 
Key Candidate Differentiators
Bachelor's degree in an engineering discipline (e.g., computer science, electrical engineering, information systems, or similar) — exceptionally well-qualified candidates with equivalent experience will be considered
3+ years of experience in a senior technical pre-sales and/or delivery capacity
2+ years of experience architecting data platforms, preferably related to Splunk Enterprise
2+ year of experience working directly with CSP IaaS and PaaS offerings, either as an employee or as a customer
Possess hands-on, working-level expertise in Amazon Web Services (AWS), Azure, and/or Google Cloud Platform to serve as a trusted adviser to our customers; professional certifications are a plus.
Experience operationalizing data from cloud services to achieve business objectives
Practical skills in at least one scripting language is highly desirable (e.g., Python, bash, etc.)
Working-level experience with an enterprise data streaming capability (e.g., Kinesis, Confluent, Splunk Data Stream Processor) including architecture, deployment, sources/sinks, functions and building pipelines
Ability to travel up to 25% (when/where public health conditions allow due to COVID-19)
Applicants must be currently authorized to work in the United States on a full-time basis
Are you looking for an incredible place to work that celebrates innovation, leadership and creativity? Please contact us. Splunk offers competitive compensation and excellent benefits. When you join Splunk you'll be working with a team of smart people who are as passionate about our products as our customers' success.
We value diversity at our company. You will receive consideration for employment without regard to race, color, religion, sex, sexual orientation, gender identity, national origin, or any other applicable legally protected characteristics in the location in which you are applying.
(Colorado only*) Minimum base salary of $112,500. You may also be eligible for variable incentive pay + equity + benefits. Note: Disclosure per sb19-085 (8-5-201 et seq).
Other jobs you may like
Beijing, China, Beijing, People's Republic of China