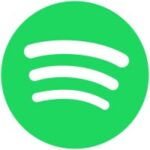 Job Detail
Offered Salary Negotiable

Career Level entry-level

Experience 2-years

Gender All

Qualifications bachelor-degree

Language Requirement English

Region north-america

Other Classifications Startup| SaaS| Tech| Non-Tech

Remote No
Job Description
North America; Full Time
The Platform team creates the technology that enables Spotify to learn quickly and scale easily, enabling rapid growth in our users and our business around the globe. Spanning many disciplines, we work to make the business work; creating the frameworks, capabilities and tools needed to welcome a billion customers. Join us and help to amplify productivity, quality and innovation across Spotify.
We are seeking a Business Development Lead for a high paced team of engineers, marketers, business developers, and product managers to test an entirely new technology-focused business line and distribution channel that seeks to meaningfully improve Spotify gross margin. We're looking for ways to turbocharge the adoption of an already successful open source project and explore then scale outstanding commercial models.
Responsibilities in this role will vary frequently. We all wear multiple hats and it's likely your role will span working with enterprises to adopt Backstage, handling partner relationships, and influencing our investment direction. All while collaborating with multiple teams across Spotify. We want someone who's passionate about this type of environment.
 
What You'll Do
 
Drive adoption of Backstage among enterprise companies
Lead the growth of Backstage's plugin, specifically working with technology vendors to offer their capabilities as plugins
Understand and communicate market opportunities, trends, needs and partner feedback to cross-functional teams
Develop mutually-beneficial and positive relationships with adopters, vendors, and cloud provisioners, partners across the Backstage ecosystem
Define partnerships strategies and execute on go-to-market plans
 
Who You Are
 
You have established business development experience in commercializing open source software
A notable track record of sourcing, developing, and maintaining partner relationships
Strong product sensibility, and comfort with considering basic technical feasibility of Backstage integrations
You enjoy developing first-of-kind, strategic deals which are creative and align business incentives
Demonstrated experience in collaborating with senior leadership
 
Where You'll Be
 
We are a distributed workforce enabling our band members to find a work mode that is best for them!
Where in the world? For this role, it can be within the Americas region in which we have a work location and is within working hours. 
Working hours? We operate within the Eastern Standard time zone for collaboration and ask that all be located in that time zone. 
Prefer an office to work from home instead? Not a problem! We have plenty of options for your working preferences. Find more information about our Work From Anywhere options here.
 
 
Spotify is an equal opportunity employer. You are welcome at Spotify for who you are, no matter where you come from, what you look like, or what's playing in your headphones. Our platform is for everyone, and so is our workplace. The more voices we have represented and amplified in our business, the more we will all thrive, contribute, and be forward-thinking! So bring us your personal experience, your perspectives, and your background. It's in our differences that we will find the power to keep revolutionizing the way the world listens.
Spotify transformed music listening forever when we launched in 2008. Our mission is to unlock the potential of human creativity by giving a million creative artists the opportunity to live off their art and billions of fans the chance to enjoy and be passionate about these creators. Everything we do is driven by our love for music and podcasting. Today, we are the world's most popular audio streaming subscription service with a community of more than 345 million users.
Other jobs you may like
Bangkok, Thailand, Bangkok, Bangkok, Thailand