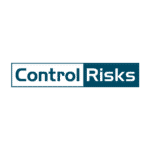 Job Detail
Job ID 41981

Career Level Director

Gender All

Qualifications certificate

Language Requirement

Region Europe

Other Classifications startup

Special Programs y-combinator

Remote No
Job Description
This role is responsible for developing prospects and clients for our business intelligence and due diligence services in Germany and DACH; and managing and delivering complex business intelligence engagements in Europe. The position has utilisation and sales origination targets.
The core responsibilities are:1. Identifying prospects for business intelligence and due diligence services in Germany (including with new clients, and existing clients of Control Risks that are buyers of other services) in close collaboration with senior colleagues across service lines and our Market and Partnerships team2. Developing our products and deliverables in response to client feedback to account for market conditions.3. Managing and delivering complex business intelligence and due diligence cases in Europe.The successful candidate would join an established business intelligence and due diligence team, with over 25 team members across Europe.
Role tasks and responsibilities
Client management and business development
Identify and secure new client relationships through pro-active business development efforts in Germany and DACH.
Collaborate with other regional business intelligence teams and other service lines on global business development initiatives.
Regular engagement with clients to understand how their business intelligence and due diligence requirements are evolving and ensure this is fed into discussions about products and services we are developing.
Case and project work
Ensure proposals focus on our clients' requirements and our ability to meet them, and that our proposals are best in class by incorporating client feedback and service innovation.
Lead complex business intelligence projects in German speaking countries and across Europe in collaboration with the existing team. Manage output to ensure consistently high standards of quality and client-relevance are met.
Working culture
Foster an inclusive, collaborative environment between practice areas, offices and regions.
Ensure that pricing, margins and value are understood in the team to ensure we capture lower and higher margin opportunities.
Requirements
Delivering complex due diligence and business intelligence services, particularly for one or more of the following types of clients in Germany: private markets investors and their legal advisors, disputes and litigation counsel, and government affairs or legal and compliance teams in multinational corporates.
Trusted advisor relationships with decision makers within relevant client groups.
Identifying and growing new client relationships.
Innovating services and successfully taking these to clients.
Demonstrating in-depth knowledge and understanding of business, economic and political trends in Germany and DACH.
Qualifications and specialist skills
Master's degree or equivalent.
Excellent communication, listening and negotiation skills in German and English.
Advanced analytical and report writing skills in German and English.
Methodical approach and strong project management skills.
Ability to multi-task and manage multiple commitments under time pressure.
Demonstrable commercial acumen when planning and pricing projects.
Benefits
Control Risks offers a competitively positioned compensation and benefits package that is transparent and summarised in the full job offer.
We operate a discretionary global bonus scheme that incentivises, and rewards individuals based on company and individual performance.
Control Risks supports hybrid working arrangements, wherever possible, that emphasise the value of in-person time together in the office and with our clients while continuing to support flexible and remote working.
As an equal opportunities employer, we encourage suitably qualified applicants from a wide range of backgrounds to apply and join us and are fully committed to equal treatment, free from discrimination, of all candidates throughout our recruitment process.
Share:Click to share on LinkedIn (Opens in new window)Click to share on Twitter (Opens in new window)
Related Jobs
Showing 1 – 4 of 84 jobs
Commercial Business Analyst
Nuix
Sydney
Sydney
Full Time
2 days ago
Principal Business Intelligence, North America
Control Risks
New York, United States
New York, United States
Full Time
2 weeks ago
BI Engineer
Control Risks
San Francisco, United States
San Francisco, United States
Full Time
2 weeks ago
Strategic Business Analyst
Control Risks
San Francisco, United States
San Francisco, United States
Full Time
2 months ago
Other jobs you may like