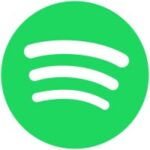 Job Detail
Job ID 41984

Career Level Associate

Gender All

Qualifications certificate

Language Requirement

Region North America

Other Classifications startup

Special Programs y-combinator

Remote No
Job Description
We're looking for an Associate Data Scientist to join the band and help drive a data-first culture within a team focused on operations and analysis. The team's mission is to protect the integrity of the platform from undesired behaviors like account abuse and artificial manipulation, via research of trends and patterns related to user behavior and methods of content consumption.
You'll be a part of a team of operations staff and other data scientists and will support the overall anti-abuse strategy at Spotify, to effectively combat behavior that negatively impacts the experience of our artists, fans and users. Above all, your work will impact the way the world experiences music and the method in which a billion fans will connect with a million artists.
This role will be based in New York but will provide an opportunity for close collaboration with your Stockholm colleagues.
 
What you'll do
 
Apply your expertise in quantitative analysis, data mining, and the presentation of data to help automate, optimize and understand key business problems and solutions
Work closely with cross-functional teams of data and backend engineers, analysts, user researchers, product managers and designers
Build and analyze dashboards, reports to empower operational and exploratory data analysis
Communicate insights and recommendations to key stakeholders, engineering and product partners
Understand how user fraud affects other consumers of our data, including insights and feature teams, and work across the data landscape to minimize impact and drive influence wherever possible.
 
Who you are
 
A bachelor's degree in Data Science, CS, Operational Research or another quantitative field.
You have a deep understanding of numbers, a strong interest in research, and an experienced and mature business sense.
Strong analytical and problem solving ability.
Coding skills for analytics and data manipulation (SQL, Python, Pandas)
An interest in Scala is a big plus!
Strong communication and data presentation skills (such as Tableau and / or Data Studio)
Experience deriving and presenting insights from complex data
You enjoy tackling loosely defined problems and thrive when working on a team which has autonomy in their day to day decisions.
You are a communicative person that values building strong relationships with colleagues and multiple stakeholders, and have the ability to explain complex topics in simple terms.
You enjoy collaborative work in a multifaceted, data-driven and creative environment
Passionate about music, data and the fascinating relationship between the two. 
 
Where you'll be
 
We've introduced Work From Anywhere to give you more options!
Our offices are currently closed due to COVID-19, so we are giving you the flexibility to work from home on some days should you choose to do so. Post COVID, we will ask you to pop into the office a few days a week.
Working hours? We operate within the local Eastern Standard Timezone for collaboration. 
 
 
Spotify is an equal opportunity employer. You are welcome at Spotify for who you are, no matter where you come from, what you look like, or what's playing in your headphones. Our platform is for everyone, and so is our workplace. The more voices we have represented and amplified in our business, the more we will all thrive, contribute, and be forward-thinking! So bring us your personal experience, your perspectives, and your background. It's in our differences that we will find the power to keep revolutionizing the way the world listens.
Spotify transformed music listening forever when we launched in 2008. Our mission is to unlock the potential of human creativity by giving a million creative artists the opportunity to live off their art and billions of fans the chance to enjoy and be passionate about these creators. Everything we do is driven by our love for music and podcasting. Today, we are the world's most popular audio streaming subscription service with a community of more than 381 million users.
Global COVID and Vaccination Disclosure
Spotify is committed to safety and well-being of our employees, vendors and clients. We are following regional guidelines mandating vaccination and testing requirements, including those requiring vaccinations and testing for in-person roles and event attendance. For the US, we have mandated that all employees and contractors be fully vaccinated in order to work in our offices and externally with any third-parties. For all other locations, we strongly encourage our employees to get vaccinated and also follow local COVID and safety protocols.
This position is not eligible to be performed in Colorado.
Share:Click to share on LinkedIn (Opens in new window)Click to share on Twitter (Opens in new window)
Related Jobs
Showing 1 – 4 of 774 jobs
Senior Data Engineer AI
Relativity
Remote United States
Remote United States
Full Time
3 weeks ago
Lead Data Scientist Analytics
Relativity
Chicago
Chicago
Full Time
1 month ago
Senior Data Scientist- Trace
Relativity
Remote United States
Remote United States
Full Time
2 months ago
Manager, Software Engineering AI
Relativity
Chicago
Chicago
Full Time
2 months ago
Other jobs you may like
New York, United States, New York, New York, United States