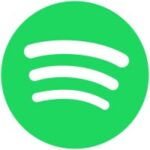 Job Detail
Job ID 42033

Career Level Associate

Gender All

Qualifications certificate

Language Requirement

Region North America

Other Classifications startup

Special Programs y-combinator

Remote No
Job Description
The Personalization team makes deciding what to play next easier and more enjoyable for every listener. From Daily Mix to Discover Weekly, we're behind some of Spotify's most-loved features. We built them by understanding the world of music and podcasts better than anyone else. Join us and you'll keep millions of users listening by making great recommendations to each and every one of them. We ask that our team members be physically located in Central European time or Eastern Standard/Daylight time zones for the purposes of our collaboration hours.
Are you curious about how to predict what people want to listen to? Then this role is for you!We have an open role for an Associate Data Scientist in the Home Personalization Product Insights team. This team collaborates with the product & engineering teams to personalize the Home screen of Spotify, through a combination of a broad content catalog, machine learning-based ranking, and creative user experience features.
We model and reflect the individual tastes and habits of our listeners to grow Spotify consumption and user happiness. As part of our team, you will study user behavior and bringing data and insights into every decision we make. Your work will impact how we think about our users, our ability to identify and satisfy their needs. This is a highly impactful role where you and the rest of the team will be able to directly impact how millions of Spotify users are supported around the world.
 
What You'll Do:
 
Develop research questions and undertake data exploration to understand who our listeners are, how they get value out of Spotify, and where we can develop our product to bring greater value
Design, analyze, and interpret the results of experiments
Define, evaluate, dashboard and monitor metrics, understanding root causes of changes
Communicate insights and recommendations to collaborators across Spotify to build out our product strategy.
Perform exploratory analyses to understand the performance of our machine learning systems
Collaborate with user researchers in mixed method research to guide product teams in planning current and future work
Contribute to the development of the Product Insights function and the wider analytics community at Spotify
 
Who You Are:
 
You have 1+ years applied experience, preferably with a degree or higher in economics, psychology, computer science, statistics, or mathematics or another quantitative field
Technical competence in advanced analytics using common industry programming languages (such as R, Python, or Scala)
Experience with analytics & visualization tools (SQL, Tableau, ggplot/matplotlib or equivalent) to perform analysis with large datasets
Strong statistical understanding of online testing methodologies and metric development
You are a phenomenal storyteller and communicator, able to speak fluently to business people, designers, engineers and other collaborators
You are able to work autonomously, capable of tackling loosely defined problems and translating them into practical application for diverse audiences
You enjoy collaborative work in a multifaceted, data-driven, creative environment
 
Where You'll Be:
 
We are a distributed workforce enabling our band members to find a work mode that is best for them!
Where in the world? For this role, it can be within the Americas region in which we have a work location and is within working hours. 
Working hours? We operate within the Eastern Standard time zone for collaboration and ask that all be located that time zone. 
Prefer an office to work from home instead? Not a problem! We have plenty of options for your working preferences. Find more information about our Work From Anywhere options here.
Spotify is an equal opportunity employer. You are welcome at Spotify for who you are, no matter where you come from, what you look like, or what's playing in your headphones. Our platform is for everyone, and so is our workplace. The more voices we have represented and amplified in our business, the more we will all thrive, contribute, and be forward-thinking! So bring us your personal experience, your perspectives, and your background. It's in our differences that we will find the power to keep revolutionizing the way the world listens.
Spotify transformed music listening forever when we launched in 2008. Our mission is to unlock the potential of human creativity by giving a million creative artists the opportunity to live off their art and billions of fans the chance to enjoy and be passionate about these creators. Everything we do is driven by our love for music and podcasting. Today, we are the world's most popular audio streaming subscription service with a community of more than 381 million users.
Global COVID and Vaccination Disclosure
Spotify is committed to safety and well-being of our employees, vendors and clients. We are following regional guidelines mandating vaccination and testing requirements, including those requiring vaccinations and testing for in-person roles and event attendance. For the US, we have mandated that all employees and contractors be fully vaccinated in order to work in our offices and externally with any third-parties. For all other locations, we strongly encourage our employees to get vaccinated and also follow local COVID and safety protocols.
Share:Click to share on LinkedIn (Opens in new window)Click to share on Twitter (Opens in new window)
Related Jobs
Showing 1 – 4 of 775 jobs
Senior Data Engineer AI
Relativity
Remote United States
Remote United States
Full Time
3 weeks ago
Lead Data Scientist Analytics
Relativity
Chicago
Chicago
Full Time
1 month ago
Senior Data Scientist- Trace
Relativity
Remote United States
Remote United States
Full Time
2 months ago
Manager, Software Engineering AI
Relativity
Chicago
Chicago
Full Time
2 months ago
Other jobs you may like
New York, United States, New York, New York, United States