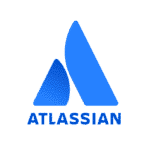 Job Detail
Job ID 23082

Offered Salary Negotiable

Career Level entry-level

Experience 2-years

Gender All

Qualifications bachelor-degree

Language Requirement English

Region asia-pacific

Other Classifications Startup, SaaS, Tech, Non-Tech

Remote No
Job Description
Atlassian can hire people in any country where we have a legal entity, assuming candidates have eligible working rights and a sufficient timezone overlap with their team. As our offices re-open, Atlassians can choose to work remotely or return to an office, unless it's necessary for the role to be performed in the office. Interviews and onboarding are conducted virtually, a part of being a distributed-first company.
With a sufficient timezone overlap with the team, we're able to hire eligible candidates for this role from any location in Australia. If this sparks your interest, apply today and chat with our friendly Recruitment team further.
Atlassian is hiring its first employment attorney in APAC. We have approximately 3,800 workers across APAC and are growing fast. This is a great opportunity to work on novel issues in an exciting environment and to provide pragmatic legal counsel on the full range of workforce issues. What does this mean for you? A lot of opportunity to put your stamp on how we handle workforce matters in APAC for years to come.
Role and Responsibilities
Reporting to the Head of Global Employment Law, you will primarily handle a diverse and challenging array of employment matters in support of the company's workforce in APAC (our footprint is expanding rapidly and our workforce is located in several locations throughout APAC, including Australia, India, New Zealand, Philippines, and Japan). You will partner with the People Team (including HR Business Partners, Employee Relations Partners, Talent and Talent Acquisition, Compensation, Benefits, and Mobility teams) and management to provide guidance on all facets of employment and labor law, play a leading role in ensuring multi-jurisdictional compliance, and perform a variety of other legal duties as needed. 
The ideal candidate will have a high level of integrity and attention to detail and excellent writing, communication, and interpersonal skills. This position will be located in Australia, with potential for occasional travel.
 
Key Responsibilities:
 
Provide timely day-to-day legal advice and counsel to the People Team, senior managers, and other areas of the business on a variety of employment matters, such as offer letters/employment contracts, recruitment, compensation & benefits, working time issues, employment termination, investigations, leave queries, global mobility issues, and diversity and inclusiveness.
Develop and maintain strong working relationships with a broad range of cross-functional stakeholders to ensure compliance with employment laws across multiple jurisdictions.
Draft, harmonise, and implement standardised employment-related templates, including offer letters, separation agreements, performance reviews, performance management documents, and employment policies.
Assist with employment diligence for potential business acquisitions and support integration activities for completed acquisitions.
Proactively identify employment law or similar (e.g., immigration, benefit, etc.) compliance risk areas and implement policies and procedures to minimise risk.
Stay current on employment law developments and evolving best practices and provide training and updates to the People Team and managers as needed.
Supervise and manage outside counsel.
Work on other legal projects as needed, including those outside of APAC.
 
Personal and Professional Qualifications:
 
Be a qualified lawyer in Australia and in good standing.
6-8+ years of relevant employment law experience in APAC (in-house experience providing multi-jurisdictional advice strongly preferred).
Broad legal knowledge of labor/employment laws of countries in APAC (Australia and India are required; others are a plus) with experience in providing sound advice and practical applications of the law.
Must be able to think strategically about the company's overall employment/compliance issues but also roll-up sleeves and act tactically.
Self-starter with strong work ethic and ability to produce high quality work quickly and efficiently in a fast-paced work environment.
Excellent interpersonal and oral/written communications skills, with a demonstrated record of cross-functional collaboration, being a team player, and forming strong working relationships with clients.
Excellent analytical skills with demonstrated ability to translate complex legal concepts into plain language and to articulate risks clearly and succinctly.
Must be detail oriented and highly organised.
Ability to manage and handle sensitive and confidential information with the highest levels of integrity, ethical standards, discretion, and sound judgment.
 
 
 
More About Our Team
Atlassian's Legal Team is a highly-valued and dynamic group. We are viewed as key partners in critical decision-making that impacts the entire company due to our practical and business-oriented advice and solutions. This small but mighty team is highly collaborative and supportive – we truly like working with each other and cheer on our teammates in all endeavours.
More about our benefits
Whether you work in an office or a distributed team, Atlassian is highly collaborative and yes, fun! To support you at work (and play) we offer some fantastic perks: ample time off to relax and recharge, flexible working options, five paid volunteer days a year for your favourite cause, an annual allowance to support your learning & growth, unique ShipIt days, a company paid trip after five years and lots more.
More about Atlassian
Creating software that empowers everyone from small startups to the who's who of tech is why we're here. We build tools like Jira, Confluence, Bitbucket, and Trello to help teams across the world become more nimble, creative, and aligned—collaboration is the heart of every product we dream of at Atlassian. From Amsterdam and Austin, to Sydney and San Francisco, we're looking for people who want to write the future and who believe that we can accomplish so much more together than apart. At Atlassian, we're committed to an environment where everyone has the autonomy and freedom to thrive, as well as the support of like-minded colleagues who are motivated by a common goal to: Unleash the potential of every team.
Additional Information
We believe that the unique contributions of all Atlassians is the driver of our success. To make sure that our products and culture continue to incorporate everyone's perspectives and experience we never discriminate on the basis of race, religion, national origin, gender identity or expression, sexual orientation, age, or marital, veteran, or disability status.
Atlassian is committed to providing reasonable accommodations to all individuals participating in the application and interview process, and while performing job functions. Please note that you will have the opportunity to request accommodations at each stage of the assessment process. To request accommodations before scheduling an interview, please reach out to atlassian-accommodations@atlassian.com and someone will follow up shortly.
All your information will be kept confidential according to EEO guidelines.
If your experience looks a little different from what we've identified and you think you can rock the role, we'd love to learn more about you.
Learn more about Atlassian's culture, interviewing flow, and hiring process by checking out our Candidate Resource Hub.
Other jobs you may like
Beijing, China, Beijing, People's Republic of China