Job Opportunities for Foreigners in Shenzhen, China
Shenzhen is a coastal city located in the south western part of China Mainland. Right above Hong Kong (North of Hong Kong), Guangdong Province. Shenzhen has a population of over 20 million people. It is nicknamed the "Silicon Valley of Hardware". Another thing that makes Shenzhen Popular is because it is comfortable, multicultural and a perfect city to work in China. Therefore making it an advanced city in China with great salaries. Furthermore, because of its close proximity to Hong Kong and the technical advancement,Shenzhen is a main attraction to foreigners looking to advance their careers. So if you are looking for job opportunities for a foreigner in Shenzhen, this article is a perfect start!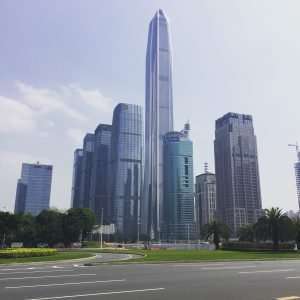 Why seek job opportunities for Foreigner in Shenzhen?
With a GDP of close to 2.4 Trillion in 2018 (3 years ago), Shenzhen has surpassed Guangzhou (which is a business hub in China). Shenzhen is home to many international companies, some are home to Chinas' biggest Tech companies, the likes of Tencent and Huawei are located in Shenzhen.
Job opportunities for foreigners in Shenzhen are very dynamic and convenient. Vacancies in fields like technology, hospitality, education, art performances and so forth are available. Demand for Expats to work in China are usually high because of the need for qualified English teachers. If all of this hasn't convinced you to choose Shenzhen then maybe the warm climate and clean air will. In addition, most foreigners are found in Shekou and Futian.
How to Find Jobs opportunities for foreigners in Shenzhen (Process)
Typically, job offers can be found by searching online, through ads and by contacting recruitment agencies. Platforms such as: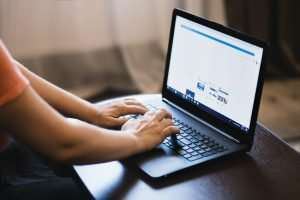 You will need a work visa once you are legally hired in China. In other words do this to avoid being deported for illegally working in China.
Once you have found a job it's only a matter of relocating to the designated area. This is after determining whether you are fit for the position.
Certainly, most employers in Shenzhen include certain perks like handling your accommodation fees and your travel fees. Consequently, this becomes very appealing to expats depending on whether it's a part-time or full-time job.
Best Job Opportunities for Foreigners in Shenzhen
Teaching English
As mentioned before, the most common job opportunities for foreigners in Shenzhen are teaching English and Trade. For example, teaching in kindergartens, High Schools and more specific and specialized positions in Universities. Some organizations will need proof of teaching experience and English language Qualifications. While others just need prior teaching experience.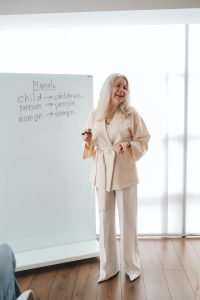 Technology
Another common job vacancy is offered in the Technology fields since Shenzhen is the Technological city of China. This includes positions in Software development, Coding and data analytics, just to name a few.
Managers
Development Managers is also a job vacancy that is popular among foreigners.
Trading or Shipping
Trading or Shipping in the commerce and e-commerce world, considering the location both have a high number of offers.
Marketing
Marketing in a city that focuses on digital advancement, fields such as Digital marketing are evolving with the technology as well. The local businesses are open to hiring and learning from foreigners. That is to say they capitalize on this to be able to reach international markets through foreigner connections.
Performing arts
Although these job opportunities are quite scarce, those who are artistic and love showing their talents could venture down this path. This in turn advances their careers in a foreign lands.
Hospitality and tourism
Foreigners who speak more than one language (including English) can easily be employed in Hospitality and tourism. This is because of their ability to communicate with both the Chinese and other foreigners.
Modern Medicine
The development of medicine and technology is a hot topic especially during the COVID-19 pandemic. Therefore, innovative and sustainable advancements are critical in Modern Medicine. Foreigners and Chinese can learn a lot from working together in this aspect.
Bio-Science
The use of Bio-Science is highly implemented in Shenzhen. The level of Biotechnology is of international standards, so foreigners who study in such field can find jobs in this sector.
Robotics and Artificial Intelligence
Robotics are a hot topic because of Artificial Intelligence. This plays into improving and automating processes and services in the human world. In China, a smartphone has multiple functions including being able to pay for things and use it in the transport system. If you are well skilled in this area there is a high possibility of recruitment.
If you would like to see how much some of the listed jobs pay click here.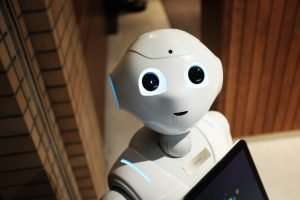 Living costs of foreigners in Shenzhen
Shenzhen is one of the most expensive cities among Shanghai (which ranks first) in China. The following are the estimated living costs:
A room in an average apartment ranges from RMB 1000 to RMB 1500 per month.
An average a 2 room apartment costs around RMB 2500 to RMB 5000 per month.
On average one would spend around RMB 300 to RMB 500 per month on utilities.
If you love to eat food close to home (If you are a Western Foreigner), you would spend around RMB 90 on one meal.
And if you love Chinese cuisine you would spend around RMB 30 for a meal (quite cheaper than foreign foods).
On average an imported beer costs RMB 50 to RMB 80.
A local Chinese beer on the other hand costs RMB 10 in a store.
It is important to note that due to different factors like spending habits and personal preference the numbers may vary a bit.
Best places to visit for Foreigners in Shenzhen
There are a number of things to do and places to visit in Shenzhen that foreigners absolutely enjoy. Here is a list of the places: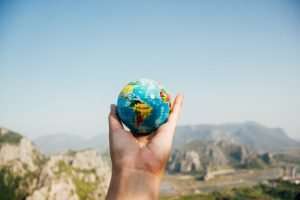 Meridian View Centre
If you want to see the beautiful skyline of Hong Kong from Shenzhen, Diwang Mansion is the place to go. This is because the close proximity of Shenzhen and Hong Kong. This building is one of the tallest buildings in Shenzhen standing at 384 meters (69 floors). You are free to use a telescope to help you view the city (day or night).
Overseas Chinese Town (OCT) Loft Creative Culture Park
Shenzhen has become a main attraction for inventors and creators in the digital realm. OCT is home to art galleries, restaurants, cafes and live music venues (to name a few).
Nanshan mountains
When it comes to the countryside of this city, the Nanshan mountains provide for a peaceful getaway. This is due to its gorgeous and breathtaking views of the ocean and the mountains.
Sea World
The western type entertainment zone is a popular home to several nightclubs and bars. These are located on boats in the sea. Cuisines offered include Chinese, American, Indian and Korean (to name a few).
Terracotta Warriors at the Folk Village
This is home to famous cultural and traditional replicas of the Chinese history. Such replicas include the great Teracotta Warriors and the great wall.
Window of the World
This is the most popular attraction in Shenzhe. It is a 120-acre theme part that has replicas of famous world sites and landmarks. These replicas include places like the Eiffel Tower.
Lianhuashan Park
For those of you who like to take long strolls among the beauty of nature, this is a perfect place to do so. This green park is centered by a 350-foot hill where you can see views of the city from.
Shenzhen Museum
Foreigners can go learn and understand the history of how Shenzhen came to be how it is today.
Dim Sum
This is one of the best places to eat Cantonese cuisine and it is located in the Shangri-La Hotel.
Beach
located in Yantian District, the Dameisha and Xiomeisha beaches are great places to enjoy the sand and the water.
DaFen Oil Painting Village
Over 8000 artists are located here, the artists paint while you watch or even try painting yourself.
Helpful Tips for a Foreigner working in Shenzhen
There is so much more to Shenzhen than Technology.That is to say if you are looking to build your career there, consider the above points and make an informed decision. A little more research never hurt anyone. Get on the internet and research and see you in Shenzhen!
Also check out contents about Beijing, Shanghai, Hangzhou