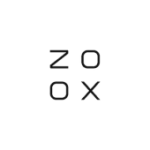 Overview
Founded Date November 4, 2021

Posted Jobs 0

Viewed 88

Founded Since

November 4, 2021
Company Description
About Zoox
Zoox was founded to make persol transportation safer, cleaner, and more enjoyablefor everyone. To achieve that goal, the team created a whole new form of transportation.
Zoox will provide mobility-as-a-service in dense urban environments. We will handle the driving, charging, maintence, and upgrades for our fleet of vehicles. The rider will simply pay for the service.
In 2020, Zoox joined forces with Amazon. And in the process, solidified our future in the autonomous vehicle industry.
We are focused on testing on private and public roads as we move towards launching the first Zoox ride-hailing service.
Zoox is a great place to work for many reasons. It starts with a mission that drives everything we doand shapes how we do it.
WE'RE DOING ONE THING THAT WILL CHANGE EVERYTHING
Safer, cleaner, more enjoyable mobilityfor everyone. One product and one mission, bringing us together and driving us forward.
IT'S BIGGER THAN ANY OF US
Collaboration isn't just something we talk about. It's the only way we get this done. It takes trust, humility, and openness. And it means we pull together like no other team.
ONE ZOOX, ONE CREW
Zoox is an inclusive, diverse, supportive community. One where we celebrate together, face challenges together, and grow stronger together. And where we work hard to ensure no one is left out and everyone is part of the story.
EVERY DAY IS A MILESTONE
From each line of code to each mile on the road, everything we do is another step forward in our mission. We ask questions, tackle problems head-on, and celebrate the progress we're making.