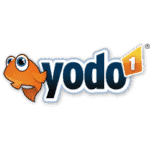 Overview
Sectors Internet

Posted Jobs 9

Viewed 266

Founded Since 1850

Company Size 101-500

Employer Type Private

Status Account Verified
Company Description
Yodo1 is a company dedicated to one goal: providing a platform that allows talented developers to turn their games into scalable businesses. We are helping thousands of studios around the world to better market, monetize, and manage their games to better serve a player base of 1.5 billion and growing. Yodo1 is changing not only the way game developers run their business but the future of work. We embrace a work-from-anywhere, excel-from-everywhere culture and we're looking for top global talent to join us: outstanding communicators who are passionate about personal development and ready to be challenged daily. If you thrive on frequent feedback in a flexible and entrepreneurial work environment with a team committed to continuous improvement, you'll love working with us.
Starting with our own titles—including Rodeo Stampede, Transformers: Earth Wars, and Crossy Roads—we learned to publish successfully worldwide and in China. Our signature East-meets-West approach helped us amass over 1.5 billion players and has driven the creation of unique, world-class game management, marketing, and monetization tools. Obsessed with data from day one, we've developed a suite of AI-powered products that are generating substantial results for us and our partner games. Titles from partners who use Yodo1 solutions such as Zombie Gunship Survival, Steppy Pants, and Ice Scream are seeing impressive growth in ad revenue, user engagement, and community activity.
Our AI system, dubbed Haidra after the mythological beast, processes an endless stream of data and provides the insight to constantly enhance our products and develop new solutions to tomorrow's problems. Today, our platform is optimizing games for thousands of companies across dozens of countries and we're opening more and more products up to developers worldwide.
Active Jobs From Yodo1 Games