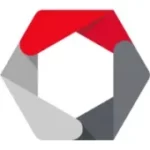 Overview
Founded Date January 31, 2022

Posted Jobs 0

Viewed 62
Company Description
About Woven Planet
Our Roadmap to Safe, World-Class Mobility for All
For nearly a century, Toyota has been delivering products and services that improve lives. Automation that origited to increase the efficiency of daily activities has evolved into the safe, reliable, connected automobiles we enjoy and depend on today. Now, we are looking to the next 100 years and to extending that dream for a better life for all people. Through Woven Planet Group we strive to build a safer, happier, more sustaible world.
Woven Planet Group seamlessly weaves together modern Silicon Valley innovation and time-tested Japanese craftsmanship. The complementary strengths eble us to optimize safety, advance clean energy, elevate wellbeing, and improve how people live, work, and play. We envision a human-centered future where world-class technology solutions expand global access to mobility, amplify the capabilities of drivers, and empower humanity to thrive.
Our approach includes actively listening to the needs and desires of individuals and societies and transforming their dreams into reality. This open exchange with customers and partners fuels our mission to pioneer safe, planet-friendly, and persolly fulfilling real-world solutions. Grounded in love for people, respect for the environment, and bold creativity, our audacious vision is to revolutionize worldwide mobility for generations to come.
THE COMPANY
Woven Planet Holdings, Inc., headquartered in Tokyo, was founded in March 2018 as a wholly owned subsidiary of Toyota Motor Corporation with the origil company me Toyota Research Institute-Advanced Development, Inc (TRI-AD). for the purpose of creating innovative technology and advanced safety systems that will eble Toyota's vision, Mobility for All.
Effective January 2021, it expanded and improved its operations into a holding company, two operating companies and the investment fund.
The holding company is Woven Planet Holdings, Inc. (Woven Planet), the two operating companies under it will be Woven Core, Inc. (Woven Core) which will develop, implement and scale automated driving technologies at its core, and Woven Alpha, Inc. (Woven Alpha), which will explore new business opportunities and incubate innovative projects that go beyond today's Toyota, such as Woven City, Arene, Automated Mapping Platform, and the investment fund, Woven Capital, L.P. (Woven Capital).
At Woven Planet, we're on a mission to design a happier planet through secure, connected mobility solutions. Founded in 2021, Woven Planet's vision is Mobility to Love, Safety to Live. Under this shared goal, our three companies Woven Core, Woven Alpha and Woven Capital are transforming how people live, work, and play through new innovations and investment in autonomous vehicles, smart cities, robotics, and more.