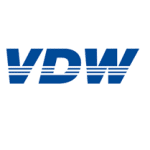 Overview
Founded Date January 1, 1900

Sectors Machinery , Manufacturing

Posted Jobs 2

Viewed 219
Company Description
Company Profile
The VDW, headquartered in Frankfurt am Main, Germany, speaks for the German machine tool industry. The association comprises more than 300 members. These predominantly midsized companies account for approximately 90 per cent of the sector's total turnover.

The VDW Shanghai Representative Office was officially established in March 2021 and represents the industry in the world's largest consuming market. The representative office is committed to serving the German machine tool member companies and supporting the optimization of their business in China, including trade fairs, statistics and studies, technology and standardization, etc. Furthermore, the representative office actively promotes the use of standardized OPC UA interfaces. In particular, VDW aims at enlarging the umati community in China (https://umati.org/).

umati (universal machine technology interface), an initiative by VDW and VDMA (The German Engineering Federation), is a community of the machine building industries and their customers for the promotion and adoption of open, standardized interfaces based on OPC UA. umati facilitates the data exchange between machines, components and installations and their integration into customer- and user-specific IT ecosystems – easily, seamlessly, and securely. An initiative to exploit new potentials for the production of the future – worldwide.
Active Jobs From VDW – German Machine Tool Builders' Association Shanghai Representative Office