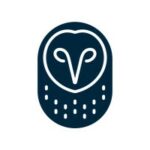 Overview
Founded Date January 31, 2022

Posted Jobs 0

Viewed 51
Company Description
About Samsara
We believe that inexpensive wireless data, AI, and an explosion in camera technology has made it easier for organizations of all types to gather data in ways not possible before. But that data is disconnected, challenging to adopt, and complex to alyze. We want to change that.
Samsara is the leader in Industrial IoT. Our mission is to increase the safety, efficiency, and sustaibility of the operations that power our economy.
Samsara's portfolio of complete Internet of Things (IoT) solutions combine hardware, software, and cloud to bring real-time visibility, alytics, and AI to operations. We serve over 20,000 customers across diverse sizes and industries, from transportation and logistics to field services, food production, energy, construction, local governments, and manufacturing.
Samsara was founded in 2015 by the co-founders of Meraki (now part of Cisco Systems), the cloud-maged networking leader that powers over 2 million networks worldwide. Samsara's team is headquartered in San Francisco with offices in San Jose, Atlanta, and London.
Make a lasting impact. Join us to build a safer, smarter, sustaible world.
Our cultural philosophies
While each team and office has its own culture, we all come together around a set of philosophies for how we work together, tackle challenges, and grow our business. If these ideas resote with you, Samsara might be a great fit.
Obsess over customers
We invest heavily in talking face to face with our customersplacing their needs at the center of every decision.
Build for the long term
We have an incredibly ambitious culture. Building for the next 100 years means making tough choices and reprioritizing at every step.
Adopt a growth mindset
We actively pursue growth and learning by setting stretch goals and taking on big projects before we're ready.