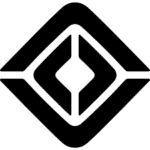 Overview
Founded Date January 31, 2022

Posted Jobs 0

Viewed 129

Company Size

5001 - 10000
Company Description
About Rivian
Forever starts with us.
There's a magic that occurs when people from different worlds, with different lived experiences and perspectives, surround a challenge from all sides. If it were up to us, every person on the planet would be joining forces to mitigate climate change. The carbonization of our atmosphere presents a great threat to humanity, but with some imagition, and a shared commitment to drastically reducing emissions, a better way forward is possible.
To get there, we're putting our adventurous side to work inventing technology, building products and designing services and experiences that eble and inspire a shift to renewable energy.
Adventurous thinkers
Since our earliest days, Rivian has been a magnet for optimistic thinkers and doers who will stop at nothing to leave this planet better than we found it. It takes more than great ideas to make a difference. Bringing them to life the right way requires relentless curiosity and a whole lot of heart, not to mention difficult decisions, unexpected turns, redrawn plans and gwed pencils. Every time we greet the unknown with open arms, what once seemed impossible becomes fun.
Where we call home
Rivian is based in California with a manufacturing plant in Illinois and additiol locations in Michigan, Arizo, Vancouver and England. While our teams have adapted well to new ways of collaborating, we believe that having inspired physical spaces to gather and connect remains important.