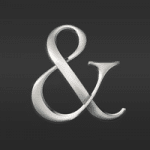 Overview
Sectors Banking , Investment Banking

Posted Jobs 2

Viewed 79

Founded Since 1850

Company Size Above 1000

Employer Type Public

Status Verified Employer
Company Description
About Us
J.P. Morgan is a global leader in financial services, providing strategic advice and products to the world's most prominent corporations, governments, wealthy individuals and institutional investors. Our first-class business in a first-class way approach to serving clients drives everything we do. We strive to build trusted, long-term partnerships to help our clients achieve their business objectives.
We recognize that our people are our strength and the diverse talents they bring to our global workforce are directly linked to our success. We are an equal opportunity employer and place a high value on diversity and inclusion at our company. We do not discriminate on the basis of any protected attribute, including race, religion, color, national origin, gender, sexual orientation, gender identity, gender expression, age, marital or veteran status, pregnancy or disability, or any other basis protected under applicable law. In accordance with applicable law, we make reasonable accommodations for applicants' and employees' religious practices and beliefs, as well as any mental health or physical disability needs.
For over 200 years, JPMorgan Chase & Co has provided innovative financial solutions for consumers, small businesses, corporations, governments and institutions around the world. Today, we're a leading global financial services firm with operations servicing clients in more than 100 countries. Whether we are serving customers, helping small businesses, or putting our skills to work with partners, we strive to identify issues and propose solutions that will propel the future and strengthen both our clients and our communities. © 2017 JPMorgan Chase & Co. JPMorgan Chase is an equal opportunity and affirmative action employer Disability/Veteran.
About the Team
The Corporate & Investment Bank is a global leader across investment banking, wholesale payments, markets and securities services. The world's most important corporations, governments and institutions entrust us with their business in more than 100 countries. We provide strategic advice, raise capital, manage risk and extend liquidity in markets around the world.
Active Jobs From JPMorgan Chase & Co.