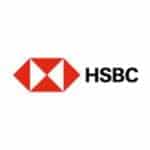 Overview
Sectors Accounting/Auditing , Finance

Posted Jobs 0

Viewed 390

Founded Since 1990

Company Size Above 1000
Company Description
HSBC was founded on a simple and clear concept-to to create a local bank that meets the needs of international business. HSBC's business name comes from its founding member, the Hongkong, and Shanghai Banking Corporation Limited, which was founded in 1865, and was designed to provide financing services for the increasingly frequent trade exchanges between Europe, India, and China.
HSBC was founded idea stems from the time working in the shipping company P & O Scot Thomas•Sudan Lan (Thomas Sutherland). He was aware of the strong demand for local bank financing in Hong Kong and the coastal areas of mainland China and helped found HSBC. HSBC opened in Hong Kong in March 1865, and a month later the Shanghai branch opened for business.
HSBC opened branches in many places shortly after its establishment to expand the scope of customer service. From the beginning of its establishment, trade finance has been a major feature of HSBC's local and international business, and it is also a well-recognized advantage throughout HSBC's history. At the end of the 19th century, HSBC has become Asia's leading financial institution.
In the twentieth century, from international conflicts to the Great Depression of the 1930s, various challenges and changes have emerged one after another. By the end of the twentieth century, HSBC had leaped from an important regional bank to the world's leading financial institution with its business growth, acquisitions, and diversified development. HSBC established a new holding company, HSBC Holdings Ltd., in 1991, and acquired Midland Bank in 1992. Subsequently, HSBC will be headquartered in London.
In November 1998, HSBC announced the adoption of HSBC and the hexagonal logo as a unified brand for global business, aiming to increase the visibility of the HSBC brand to customers, shareholders, and employees around the world. An extraordinary experience has created a unique advantage for HSBC. As time has changed, HSBC has gone through various tests-revolutions, economic crises, and new technologies. However, HSBC is flexible to change and its business continues to grow and develop, enabling HSBC to calmly respond to the challenges of the 21st century.