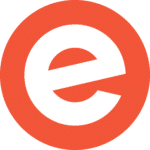 Overview
Founded Date January 31, 2022

Posted Jobs 0

Viewed 62
Company Description
About eventbrite
At Eventbrite we are building the future of events
Online and in-person, for a few friends or a global fanbase, Eventbrite is where people come together to build community and share their passion. We are defining what's next for events, and having a great time doing it.
And we're looking for talented people to dive in and get their hands dirty with us.
Our future is brite
Since 2006, we've been the driving force for innovation in the events industry. That's never been more true than today. With renewed investment, a bold strategy and a host of new products, we're re-imagining events for a new generation.
Come build it with us.
The support you need
At Eventbrite, we know that you do your best work when you're happy and healthy.
That's why we support our Britelings and their loved ones through all phases of life with robust and attractive benefits, fincial and physical wellness options, and great perks. We want to empower employees to thrive in the place that best suits their productivity and wellbeing. You can choose if you want to be in an office, be fully remote or a mix of both.
A commitment to culture
Our global team of Britelings celebrates diversity in every form, whether it's abilities and disabilities, age, citizenship, veteran status, tiol origin, ethnicity, gender, race, religion, sexual orientation, or socioeconomic background.