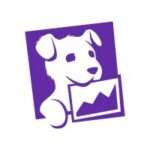 Overview
Sectors IT InfrastructureIT Security

Posted Jobs 250

Viewed 29

Founded Since 2010

Company Size 2000

Employer Type Public Company

Status Approved
Company Description
About Datadog
Datadog is the essential monitoring and security platform for cloud applications. We bring together end-to-end traces, metrics, and logs to make your applications, infrastructure, and third-party services entirely observable. These capabilities help businesses secure their systems, avoid downtime, and ensure customers are getting the best user experience.
 
Working at Datadog
Across the company, we are excited about delivering a product that our
customers love. We promote a healthy work-life balance,
career growth, and a friendly office culture.
People & Culture
We value enthusiasm, humility, and openness.
You won't find drama except in our #movies channel.
Equal Opportunity
At Datadog, diversity means making a conscious effort to reflect the many experiences and identities of the world outside, while treating each other with fairness and without bias. Inclusion is the choice we make every day to foster an environment where people of all backgrounds not only belong, but excel, so that together, as a company, we can succeed.
Investing in Our Employees
We provide a generous benefits package that aims to support the health and well-being of our employees and their families. While the philosophy around our benefits is the same worldwide, specific benefits vary regionally due to local regulations and preferences. Learn more about the benefits in your location.
Active Jobs From Datadog Careers