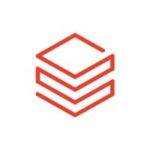 Overview
Founded Date January 31, 2022

Posted Jobs 0

Viewed 157
Company Description
About Databricks
We're on a mission
Join us to help data teams solve the world's toughest problems
It's not every day you can join an organization whose mission inspires you. Our platform brings data teams together with all their data so they can collaborate better, innovate faster and solve the world's toughest problems.
Thousands of companies in every industry, every business size, every geography rely on Databricks for tackling challenges from fraud prevention to climate change to developing groundbreaking cancer treatments. Maybe that's why we're one of the fastest growing enterprise software companies in history. Now we need your inspiration to help propel our next chapter of growth as you do the best work of your career.