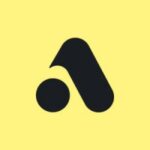 Overview
Founded Date January 31, 2022

Posted Jobs 0

Viewed 55
Company Description
About Attentive
Join our team
Looking to take the next step in your career? Discover what it's like to work for Attentiveour culture, benefits, values, and more.
Our Culture
Be customer-driven
Our customers are the core of our business, and we're on a mission to help them succeed. Our team makes decisions by focusing on what will provide the most long-term value to the brands that rely on Attentive.
Encourage and value diverse perspectives
Our employees come from all different backgrounds and have a wide range of skill sets. We strive to cultivate a culture of inclusion, with the understanding that each person has a unique point of view to share.
Take ownership and default to action
We're a growing company filled with motivated people that join together to grow both persolly and professiolly. We encourage everyone to bring forward new ideas and push projects to the finish line.