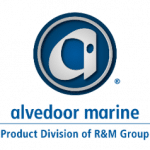 Overview
Founded Date January 1, 1900

Sectors Manufacturing

Posted Jobs 2

Viewed 150
Company Description
Alvedoor (Kunshan) Co., Ltd.
Country
China
State
City
Kunshan
Address
Building D of Euro-Park, 78 Gucheng, Road(M), Yushan Township, Kunshan
Zip Code
215300
Company Website
www.rm-alve
Company Profile
Alvedoor Marine is the Product Division of the R&M Group and provides an extensive product portfolio from doors and ceilings to wet units and furniture, which are produced at two production sites:

Wismar (Germany)

Kunshan (China)

In 2012 the R&M Group acquired the company Alvedoor, originally founded in 1975 as a manufacturer of doors for ships. Following this merger, the existing product line of the former company R&M Marine Products was merged with Alvedoor's product portfolio.

You can get more company information on the website: www.rm-group.com , https://www.rm-group.com/en/portfolio/products.html .
Active Jobs From Alvedoor (Kunshan) Co., Ltd.